As soon as I heard the story of this family returning to Bobbio Pellice I was in love with the idea and even happier that they would be spending a night with us here in the Borgata.
They were on a journey to rediscover old friendships and retrace family from the Valley which ended happily when we were able to help Diana, her daughter Elisa and her granddaughters on their quest.
Our very first guests at the Loft Apartment only stayed for a night but it felt like we were long lost friends when they left later the next day. I was totally bewitched by Diana and all her stories of Bobbio Pellice, and the love within this little group staying with us.
Elisa your family are wonderful and it was just a joy to have you here with us.

We were very lucky to be invited in with them to an old friends house. Her home was on the hill overlooking Bobbio Pellice and had the most spectacular gardens. This lady served us the strongest liquor (home made) that I have ever had. Funnily enough it just happened to be her birthday.
The look on these two faces was priceless, such a joy to see them rediscover each other after all those years.
Of course being our first guests we made a few mistakes, one was not telling them to park on the road above rather than drive down into the Borgata. In the end they abandoned the car, came inside and Sam was able to reverse it out of the old road.
Elisa had been having nightmares about driving into an ever narrowing Italian road and this was it come true.
We are loving having visitors, Sam is in his element and right now we are hosting a lovely couple from America for two weeks.
Oh and we are also hosting a young woman (through a program called Workaway) she is originally from Russia and has grown up in California, the world is coming to Bobbio Pellice.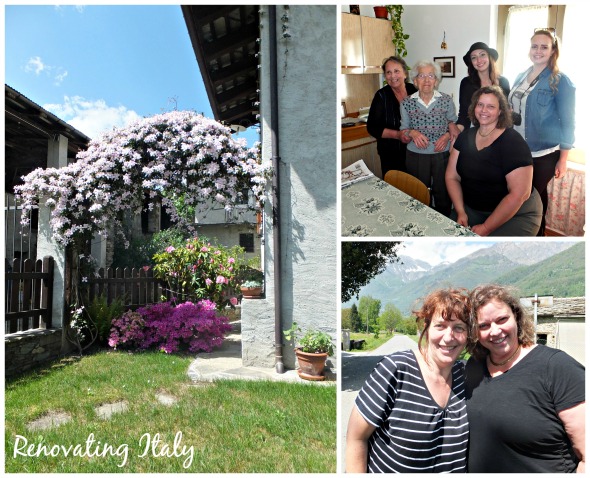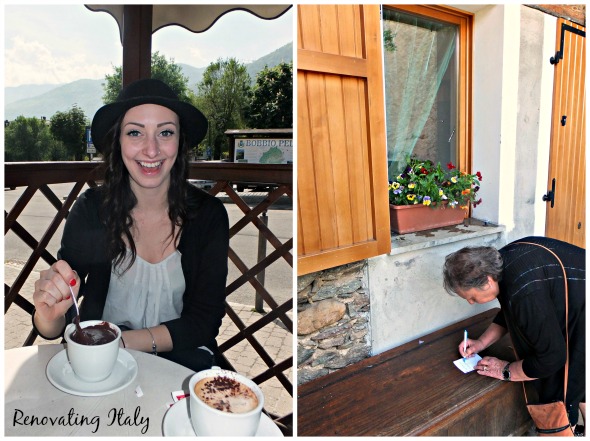 As always much love to you from all the gang here at Malpertus.