'Stay a week (or four) and enjoy all that Val Pellice has to offer. With our beautiful Loft Apartment as your base you'll never want to leave.
'Steps from the Alps'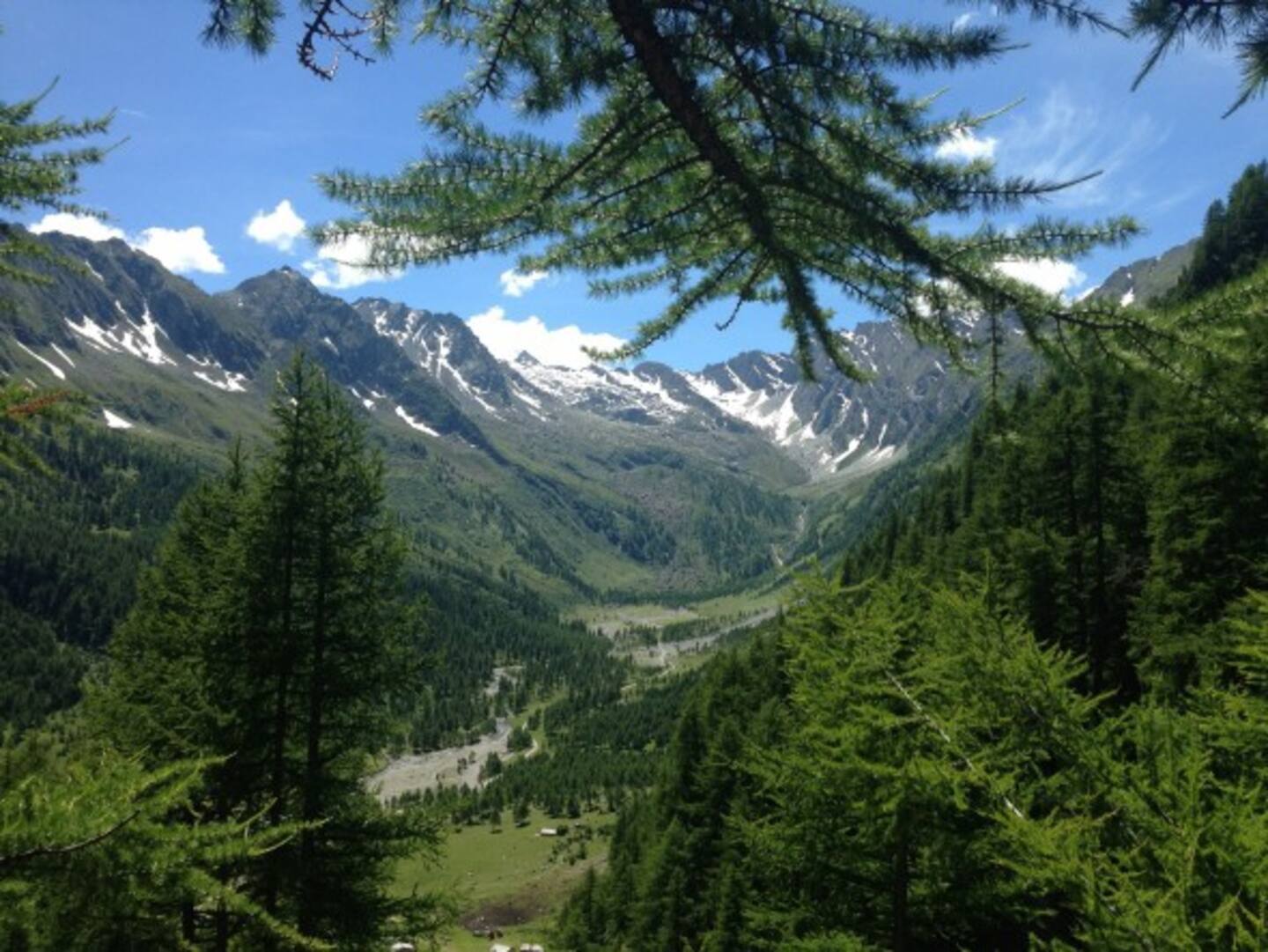 Spectacular hiking for all levels.

'Get to know nature, meet the locals'
'Friendly people who are the heart of the Valley

Comfy bed, one bathroom, and a terrace with a view.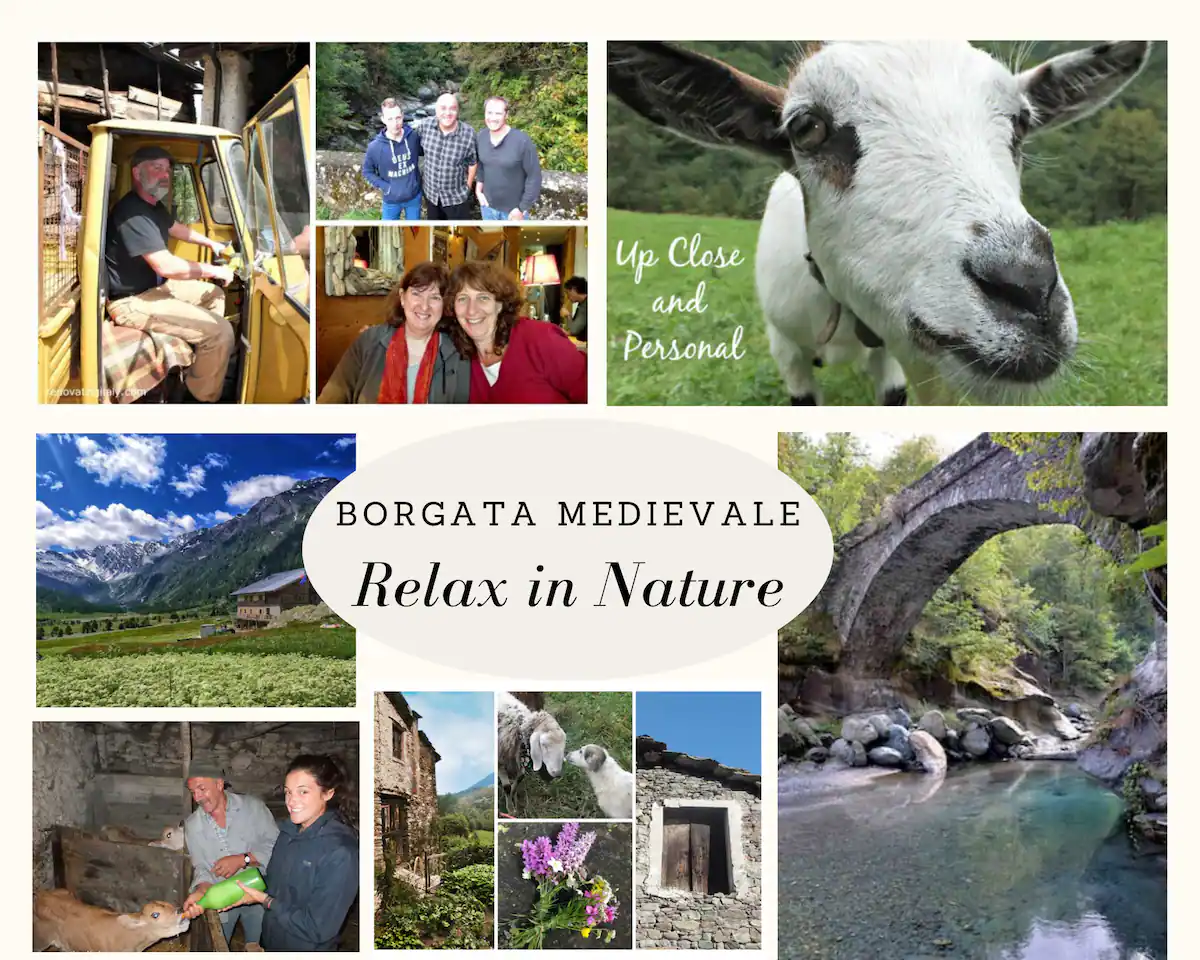 Enjoy

Welcome to The Loft Apartment –  owned by an Australian couple, Lisa and Salvatore (Sam), who came to Northern Italy with their children to follow a dream of a simpler life.
The Loft Apartment has been created within a centuries old working Borgata (tiny hamlet) in the mountains of Northern Italy at the foot of the Alps. The over all feel is relaxed and friendly a perfect 'home base' for exploring the Valley Pellice in Piedmont and surrounding towns.
Creating a rural escape for those yearning for a simpler existence.
Arrive as 'Guests' leave as friends
We offer a warm, personal welcome, give tips and recommendations and answer all of your questions. Our house is connected to the apartment, and we are here for any questions, or guidance you may need.
We love meeting new people and we will be here to greet you and show you around when you arrive. (We respect your privacy during your stay but are also available should you need us for anything). We have two teenagers, a friendly dog and currently three cats (that live outside).'"Once you've finished with the queues in Roma it's time to find out what Italy is really all about!"
Chris & Wendy – Australia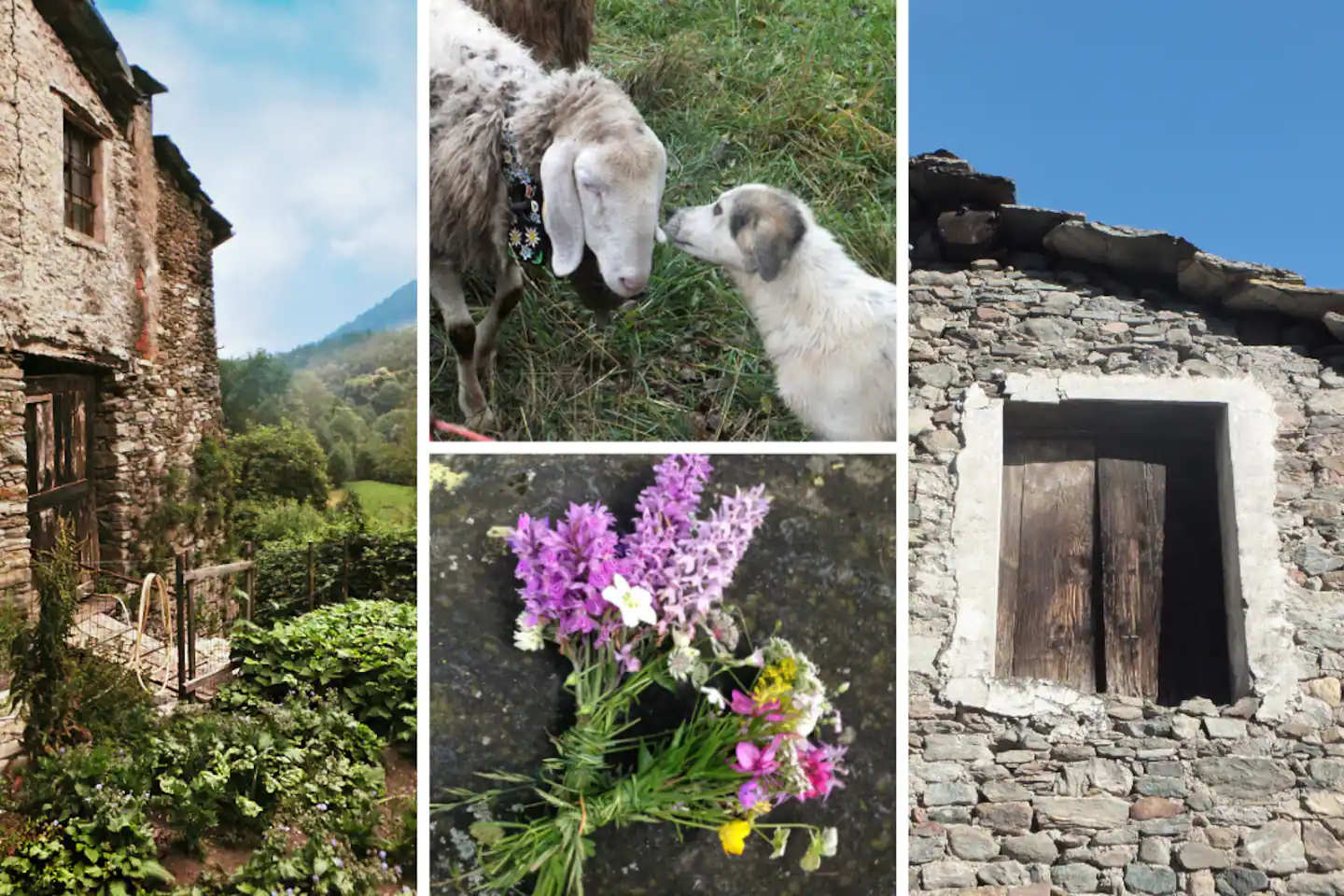 'Getting Around'
It's very easy to get around, we have a bus that comes to our local village and can take you right through the Valley. Visit Torre Pellice on Friday mornings for the market, Pinerolo is on the bus line and has a train station that can connect you to Turin.
It's also an easy walk (2kms) to our local village Bobbio Pellice which has coffee shops, grocery store, butcher, pharmacy, restaurants, playground and a small market on Tuesdays.
It's also possible to be in France for a day trip, we often do this through the summer and it's wonderful.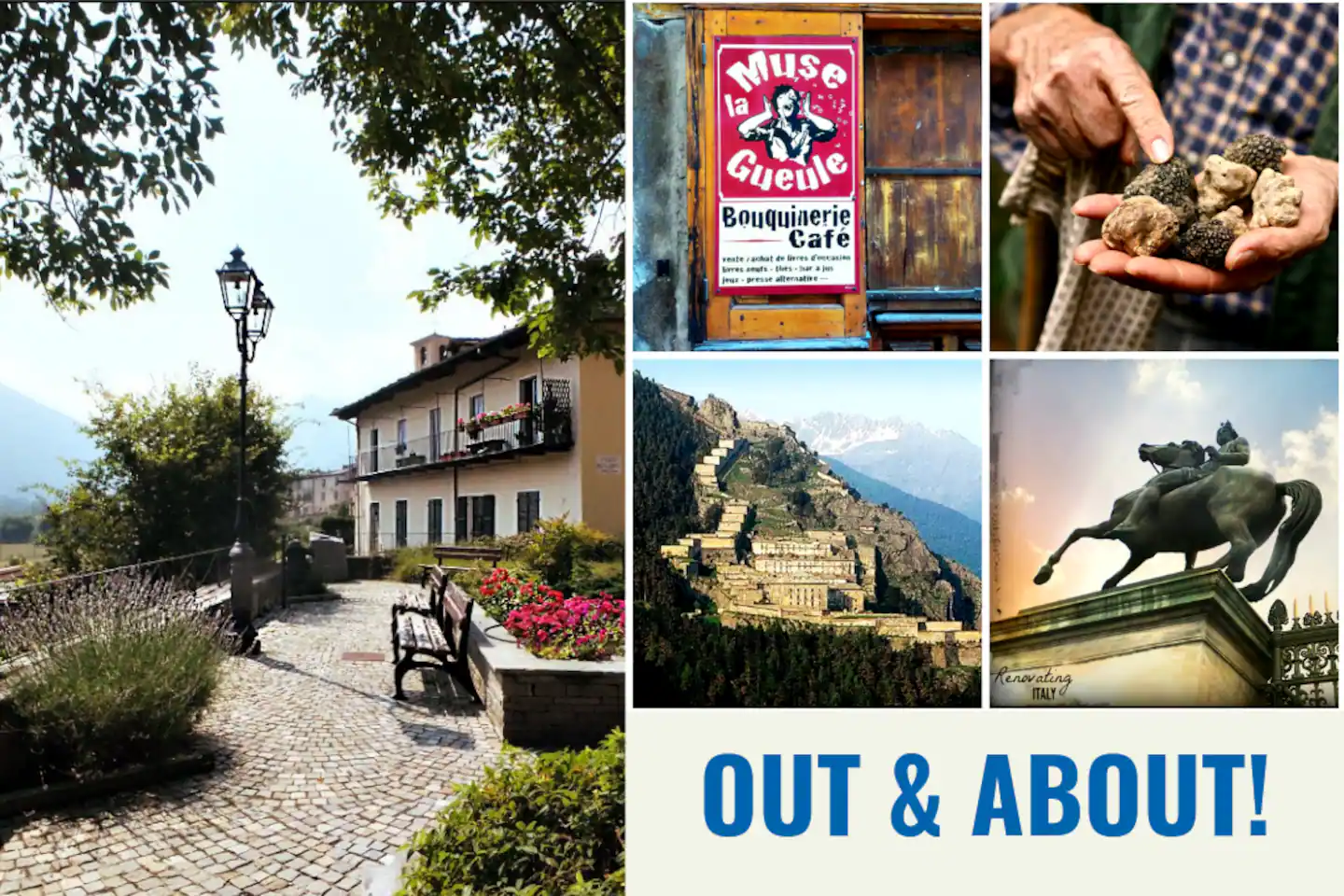 'What do we need to bring?'
When we planned our apartment, we wanted to eliminate the need for you to pack really heavy suitcases. Our apartment comes equipped with ample bedding and towels for your stay! Our kitchen is stocked and ready for you to cook.
We provide a welcome basket with cereal, bread, jam, juice, milk, pasta & sauce, tea, coffee etc. You can also find fresh breakfast-breads or pastries from the small stores in our village. We also provide complimentary bottled water and if our chickens are obliging fresh eggs in your fridge.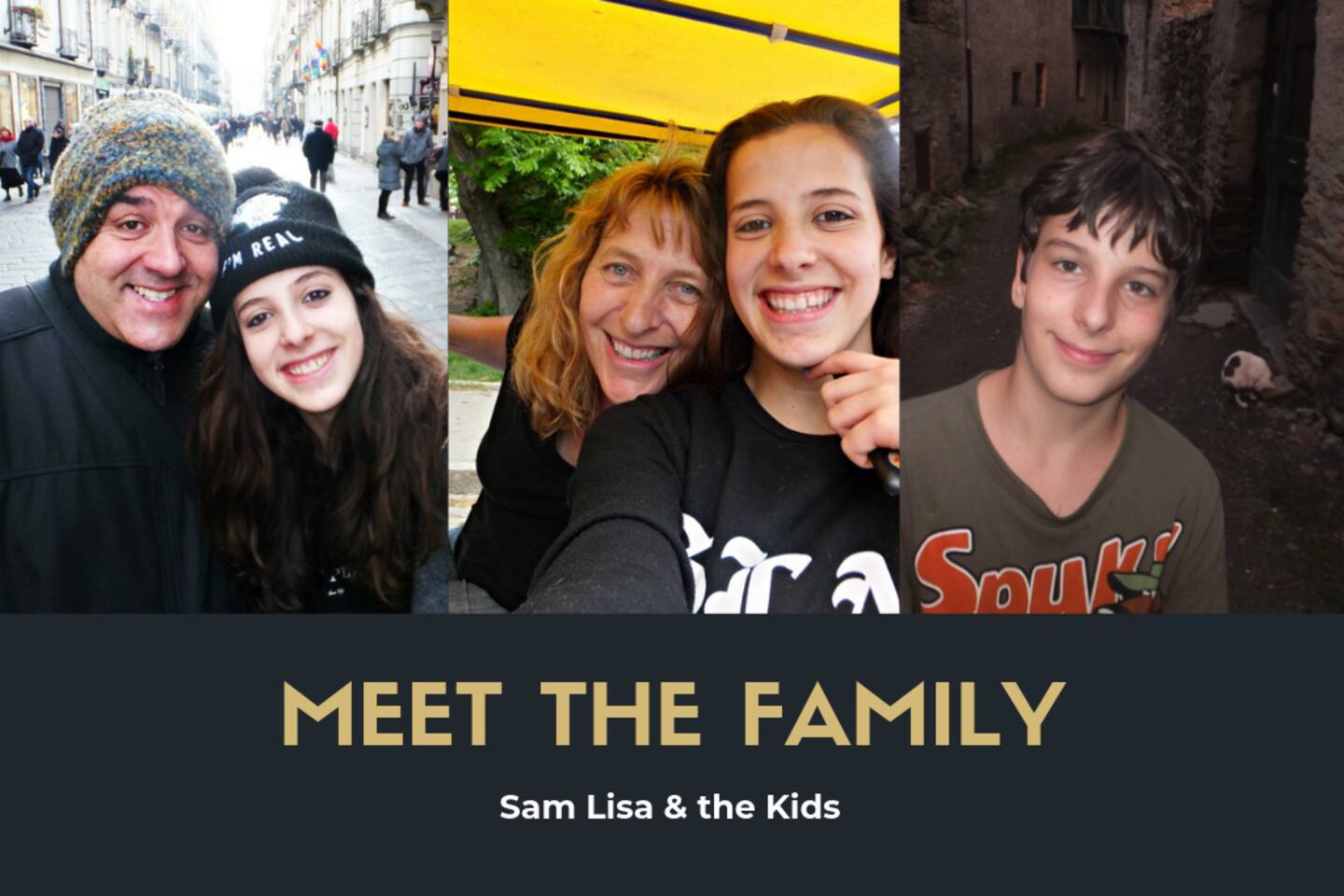 Fantastic hospitality! We arrived in time to join them at a Village dinner and visited a farmer milking his herd of cows. A great experience showing us true insight to rural Italy.

Lisa and Sam are the friendliest and most welcoming hosts!
The apartment is perfect with everything you might need – they even provided a bottle of wine and food to cook with and invited us for dinner on the last night.
It is in a stunning location and is a beautiful place to stay.
Thanks so much!
'Roll on tomorrow for another Rural Adventure!
Valerie – Australia

There is a quiet magic in the air that draws you in to this amazing borgata.For those who need a respite from travel and sightseeing, this is your needed stop.
We were able to wander the foothills of the mountains, exploring old ruins and visiting with residents of this charming area. We spent a quiet morning on a hilltop, listening to the cowbells ringing in the valley below.
The sounds of the water rushing over the rocks in the mountain stream was so soothing to our souls.

Experience the fabulous home cooking and ambience with Sam, Lisa and the family. They have a fully self contained flat and if you want the whole Italian countyside experience without the frills, I must say it's really beautiful.
Sam can also help if you are thinking of buying property in Italy. He knows all the in's and outs of buying and can guide you through the miriad of paperwork etc.
A small walk around this medieval Borgata and then a nap before dinner. Fab zucchini pasta with a home made sauce, followed by cotechino (not sure if I spelt that right) but Italians know what it is, with wild mushrooms and potatoes dug straight from the orto.
Plenty of vino rosso and guess what, I'm about to hit the hay.
Spots fill quickly; are you ready for some Alpine living?