This is why we came to Italy
For our Children, for a simpler lifestyle and to find 'us' again…..
I love messy, I love life and dirt and skinned knees, I love my kids playing outside, rounding up chickens, open hearts, a treasure hunt every day, joy in each simple thing, picking beans and eating them raw and crunchy, handfuls of blackberries the red juice staining our hands, brisk cold water from the fountain.
Wonderful, beautiful moments.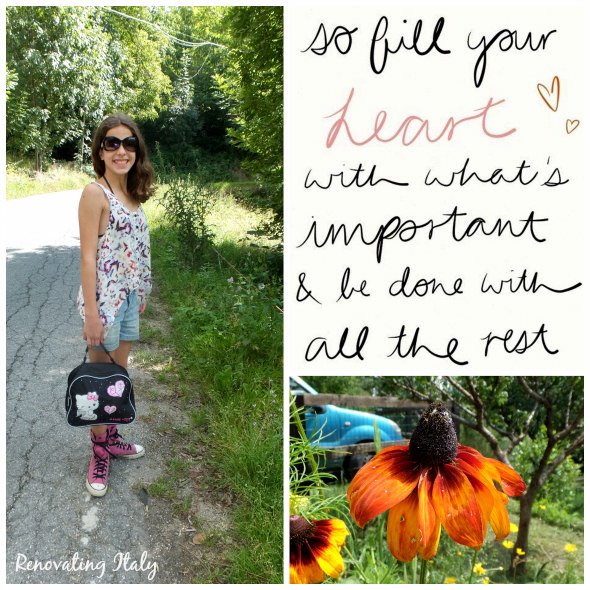 Winter is coming, the leaves are turning and falling in little drifts. Luca throws them in the air laughing as they fall around him, he knows they mean summer is coming to an end. It's hard to imagine that soon enough we will have snow, that the valley will turn silent and white, the summer holiday makers will disappear and we will have the place to ourselves.
Three eggs, snails in the orto, a puppy with needle sharp teeth, a dead kitten, our friend Italo and his family raking the hay by hand, the river is the brightest blue green, the head of the sunflower needed to be brown before cutting, Claudio's dog sneaks in to eat our dogs food, I hear the tractors coming in from the pasture below the borgata.
Winter is coming.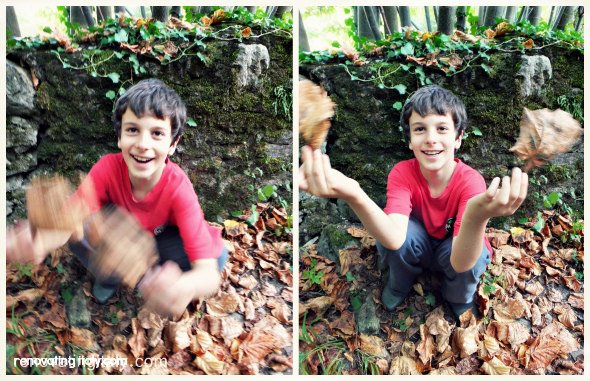 Yet still I dream, of our house turned into a home, putting down roots and having a place where we belong.
Our gift is being able to see through the rubble, the chaos, and the mess to the beauty hidden within.
Our current reality and the dream…. one day the two will merge.
I'll find that peaceful place, share vino with friends and family, sit back on my deck chair and start planning our next adventure.
Beautiful Moments
Keeping dreams alive, tending them carefully, moving them forward each day……that's the secret.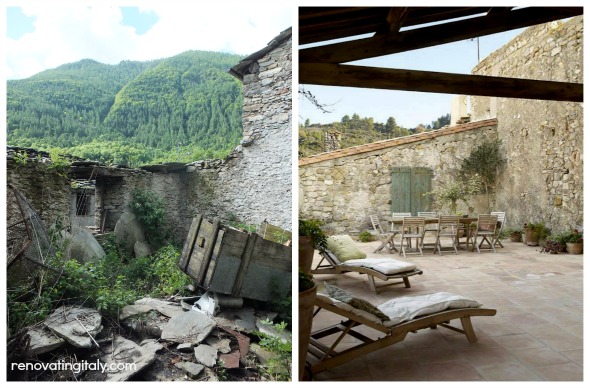 'Casa Bianca' continues to reveal herself.
Sam and Sean (our workaway guy) have been working to clear the cellar of rubbish.  This will be the bathroom, with it's vaulted ceiling and odd little alcoves.
With the doorway being so low we needed to raise it a little. Now you can walk down the few steps without stooping. It's a little hard to show the actual room as it's quite dark and only has a small light source.
Oh and that hole Sam is putting the stick down, that's about a meter cubed of number two's.
Luckily I don't have to worry about that, a good job for the boys.
If you really want to see what it's like inside then you can take a look at this little video I made.
I've been through many renovations but nothing like this, warning don't watch right after eating.
The floor has been lowered a little to give some extra headroom, and yes I can already see past the mess.
Casa Bianca will one day be gorgeous.