For many years I have been missing, behind the camera instead of in front. Convinced I didn't deserve center stage, Carla Coulson your Shine portrait session helped me change all that.
Not only did I find my inner sexy, adventurous, spirited, passionate sense of self again.
I also gave the gift of myself back to my daughter.
A Mum who wears red lipstick, high heels and knows how to navigate the Metro.
One full of laughter, confidence, glowing with happiness that we get to share these moments together.
From the absolute surprise on her face when she caught the first glimpse of my transformation I knew I'd cheated her a little.
Our portrait in Paris with Carla Coulson was a chance to change all that.
We laughed out loud feeding the pigeons at Notre Dame, splashed in the fountains, shopped, danced and sang together.
Total 'Girl Time' which was long overdue.
My own Mum and I have an incredible closeness, she raised us after my Dad died suddenly at only thirty nine. I've long had a thing for preserving memories, I only have a few photos of my Dad and I together, I was only five when he died.
By taking myself out of family photos I really see how I just disappeared.
How my kids don't feel they smile the right way for photos.
If I could give you a gift from my heart it would be to let yourself always SHINE.
To not hit delete if you don't look 'just right' and if you get a chance to have a portrait taken go and do it wholeheartedly.
The day we spent with Carla Coulson for our portrait in Paris really did change my life, in ways I didn't see coming.
She has such a natural, humble. easy way, a clear vision that she brings to life, and she carries you along with her passion and enthusiasm.
I have never felt this way in front of a camera in my entire life.
Swirling, laughing, yep even a bit of strutting……people pausing to watch us, it all seemed on the edge of my joy, hugging my daughter, a bouquets of flowers with their own special meaning for us, feeling like a million dollars.
I even did a few quick outfit changes in a little courtyard, and Boobs…..who knew I had those!
Just Priceless.
A complete and total contrast to how I felt only a few short months ago when I found out I had won.
I turned the camera on to video my thanks and everything went sideways.
I know the video and the post I wrote touched many people who also hide from the camera.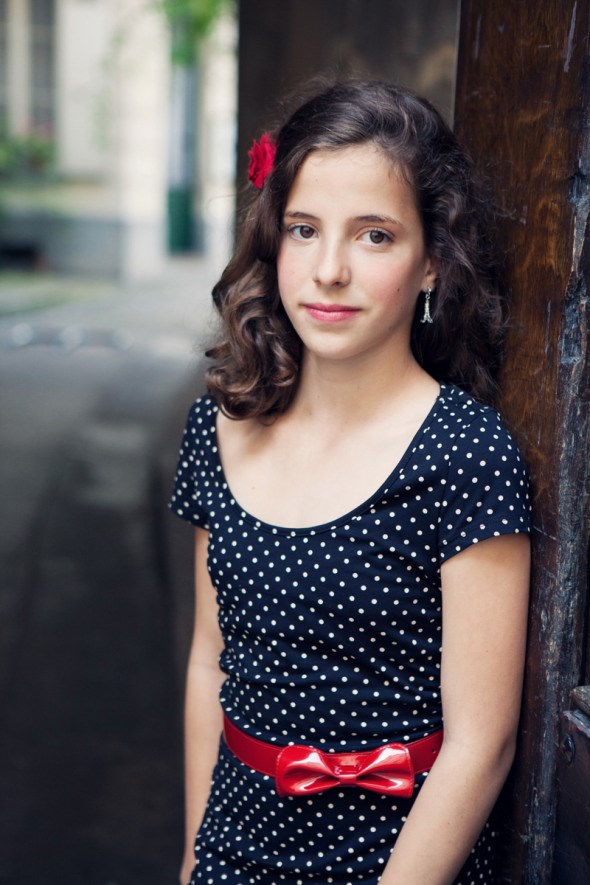 Carina,
My beautiful butterfly girl.
You are my heart,
I know sometimes it doesn't feel that way when we argue but it will forever be true.
I love you more than a million red M & M's, more than anything in the world, to the moon and back.
My little girl you are becoming a young woman and I am so proud of you!
You have such a special grace, an inner beauty, a rare gift of resilience, creativity, laughter, cheekiness, and such a Spirit.
I love you Sweet Heart, you are my JOY xxx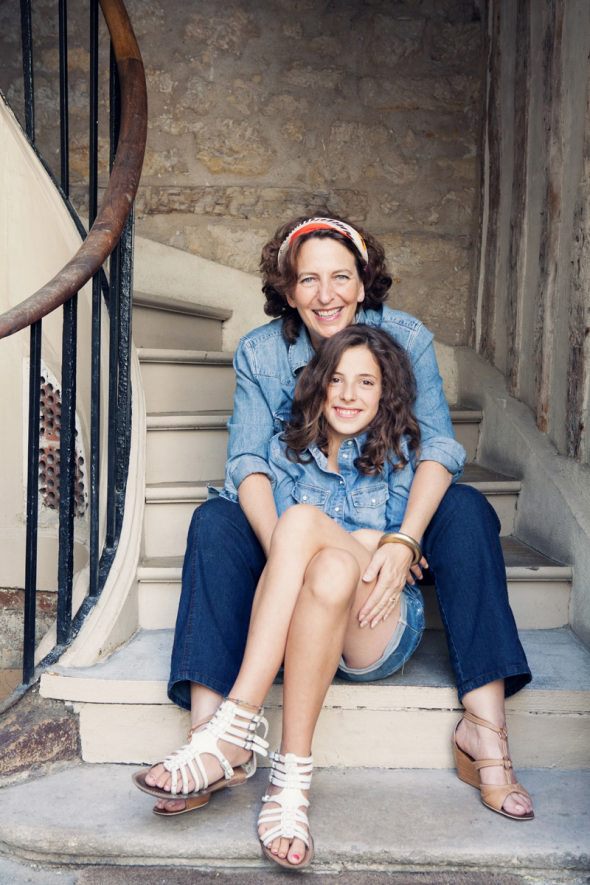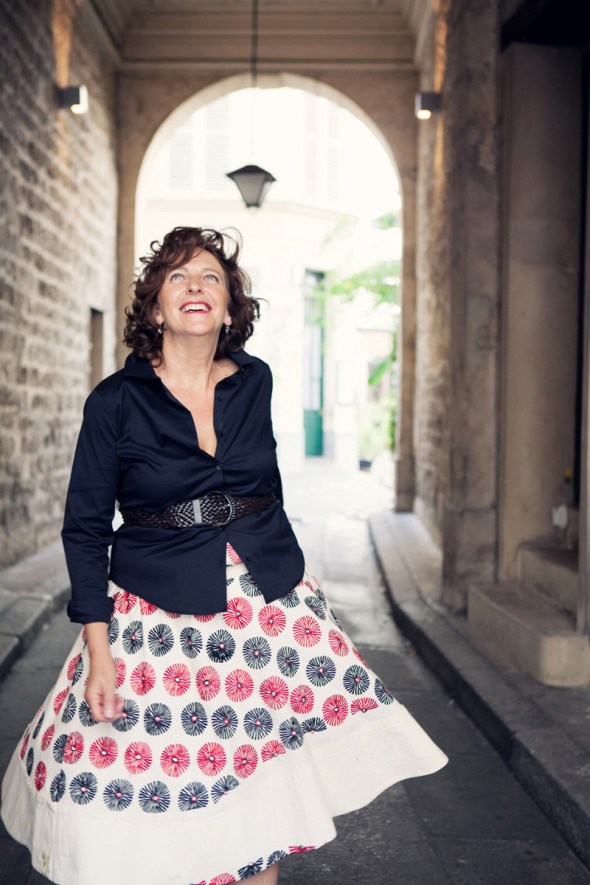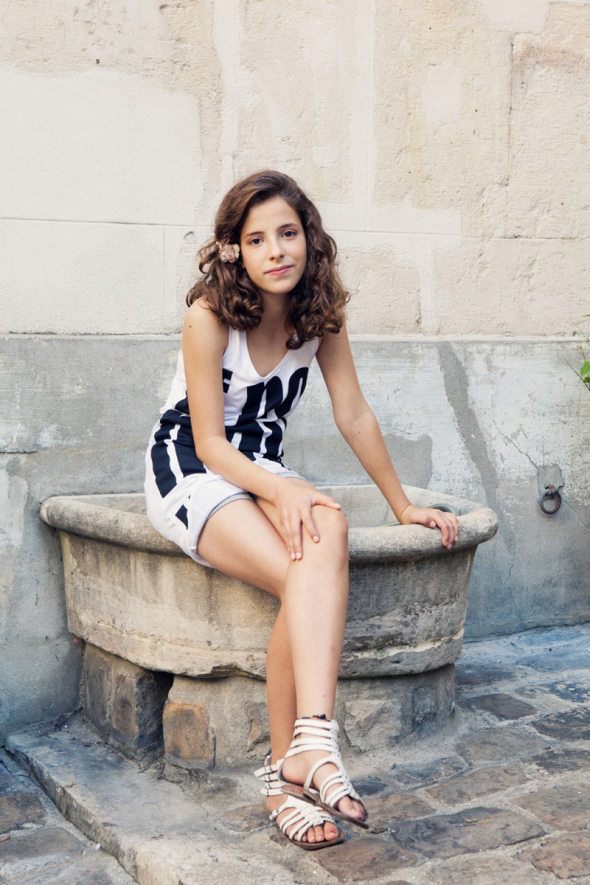 Dearest Carla,
You gave us so much more than you could ever know.
Way beyond a Portrait in Paris.
Such a beautiful moment in time together, the grace of a girl becoming a young woman.
I'm incredibly happy that you were the one to capture these moments. I can't imagine anyone else behind the lens, you have such a gift.
At the end of the day shooting it felt like we had just wandered Paris, soaking it all in, all of us laughing together as girlfriends.
I don't actually remember you pointing a camera at us, how weird is that?
I just remember Carina in my arms, laughing, relaxing, a feeling of twirling, sharing, her hand in mine as we walked, lots of laughter.
Yes Life Changing in so many ways!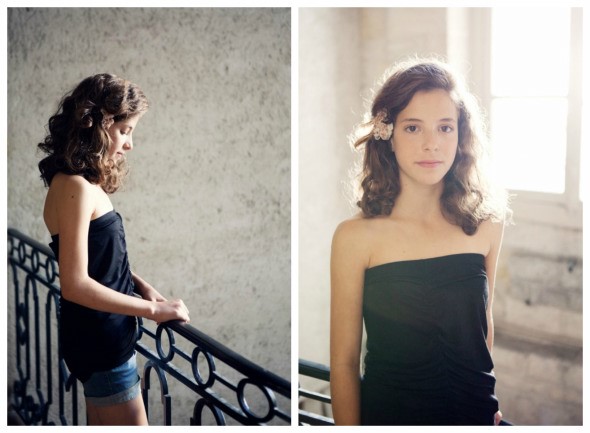 "Freedom, Sensuality, Joy, Movement, Adventure"
thank you Carla from the bottom of my heart xxx
PS  Carla I will forever love your little cat, how clever he was to draw my name from that dish.
Give him a big kiss on the whiskers from us says Carina x
PPS Now the boys want to get in on the act….next time you'll have the entire family LOL xx