It's only been a week since I had to leave Italy, boarding a plane and returning to Australia. Making the long flight alone and hitting the ground running. I'm heading home to Mum, she needs me and that's all that matters right now.
Sam booked the flights and sat up most of a night waiting for the confirmation details, the kids gave me kisses and hugs then waved as I boarded the bus for Milan airport.
The day after I arrived we attended a court hearing to decide guardianship for Mum.
Emotions were high and decisions made that we are all happy with.
I'm glad I came, and happy that Mum is at last out of the rehab and back in her own home. She's been away for two months and this was long overdue. Family drama's are getting sorted and when I return to Italy I will know she is safe and sound.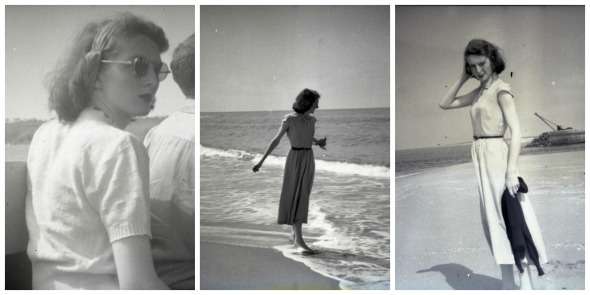 Stepping into my Mum's world is to embrace the familiar, the comfortable and the multitudes of memories we share as a family.
My Mum's name is Norma and her home is filled with love.
Searching in a drawer I come across the lid to a coil pot I made in high school ceramics, still with my childish initials scratched into the underside.
The collection of china dogs I seemed to think were wonderful presents for Mother's Day, Christmas and birthdays. One in particular, a cocker spaniel money box I vividly remember saving my pocket money to buy, has now moved with my Mum from house to house for over thirty years.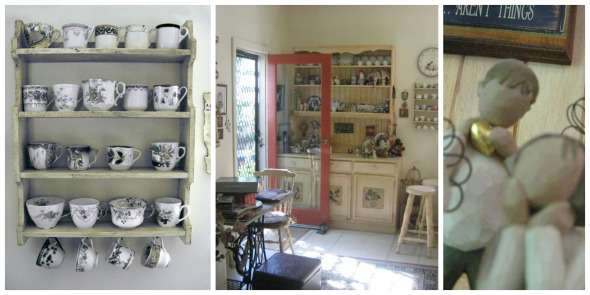 In stepping briefly away from our life in Italy and returning to Australia I see clearly that this move is the right decision for us.
On so many levels we have grown and developed as  a family.
Not all sunshine and light rather slow turns much as an ocean liner would need to make in order to change direction. I know that one day we will be like a glorious sailing ship, heading towards new adventures wind in our hair and freedom in our souls.
This is the gift I want to give my children, security and love passed down through generations and the wings to then fly free.