One of the more memorable homes we saw in Italy is this little one tucked under a natural ledge on the side of the mountain along Via Cave. I loved the thought of stepping out your front door straight on to the main road each morning. We walked over to see if anyone was home but no luck. Even the washing was frozen. Of all the places to build a house why here?
Another thing you will notice on the walls in Italy are the bulletin boards of death notices. These often  black-bordered papers are called necrologie and can be found everywhere …even on tiny houses under mountain ledges.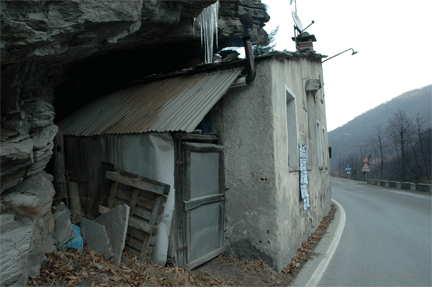 As we drove along Via Cave we found icicles formed all along the side of the cliff road where the water ran off. No wonder the washing was frozen.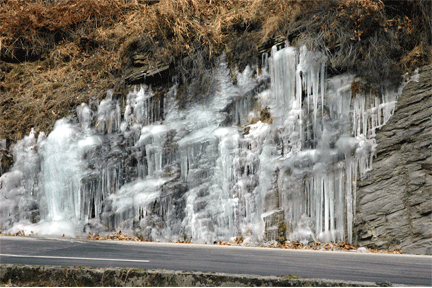 If you know of any memorable homes in Italy I would love to see them.
ciao Lisa
Save
Save
Save