'All the windows of my Heart I open to the day'
John Whittier
Warmth and light…. these two simple elements now grace our home.
The old discarded windows lean against the walls waiting for their fate. A reminder of the past and the many lives this house has seen come and go.
My favorite place is always by the kitchen window looking out to the little road below and I wonder who else stood in just this spot, what dreams they had here. I walk through these rooms, along the narrow paths of the Borgata and I sense that they are aware and keeping watch over our shenanigans.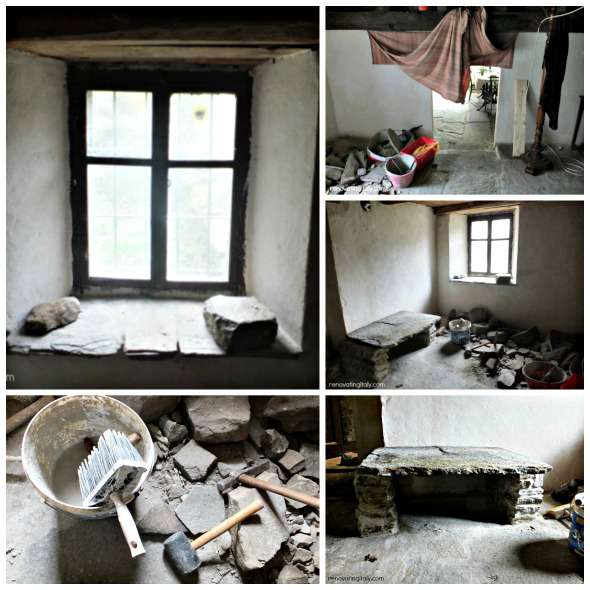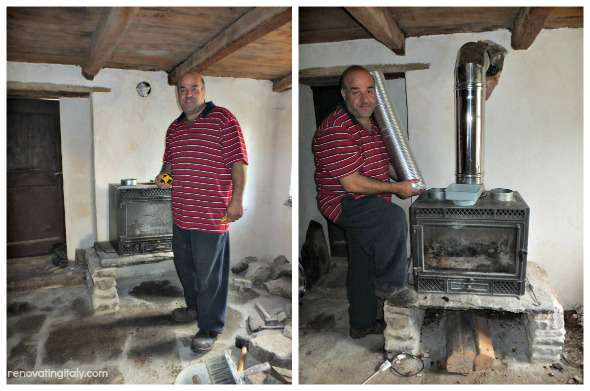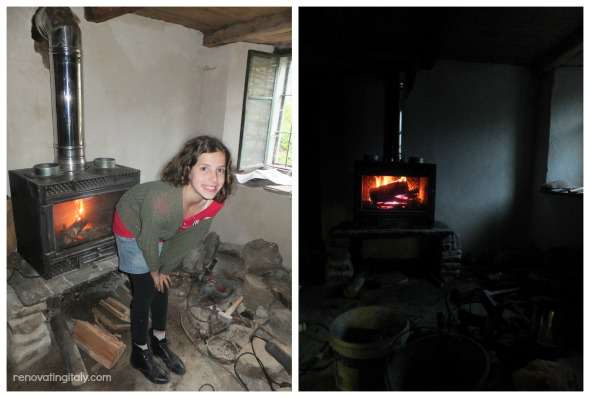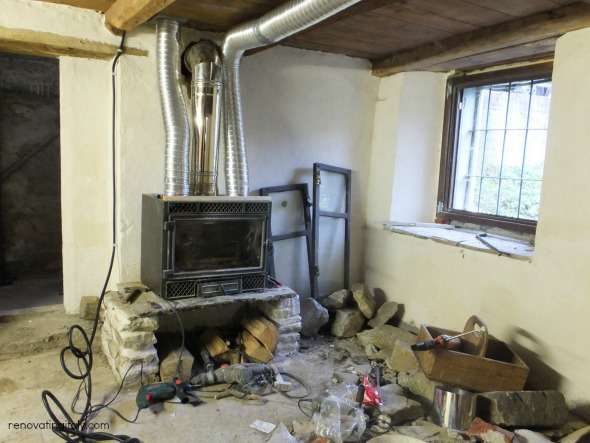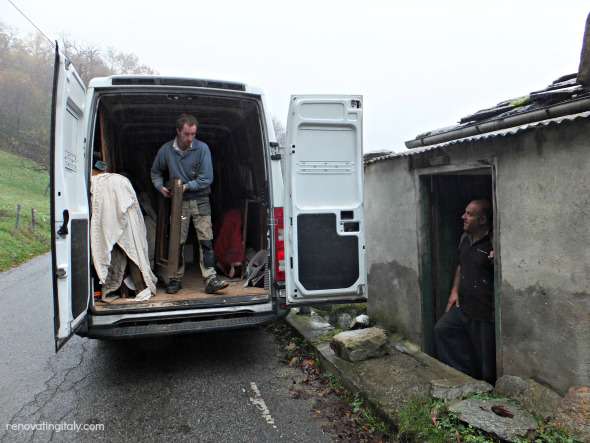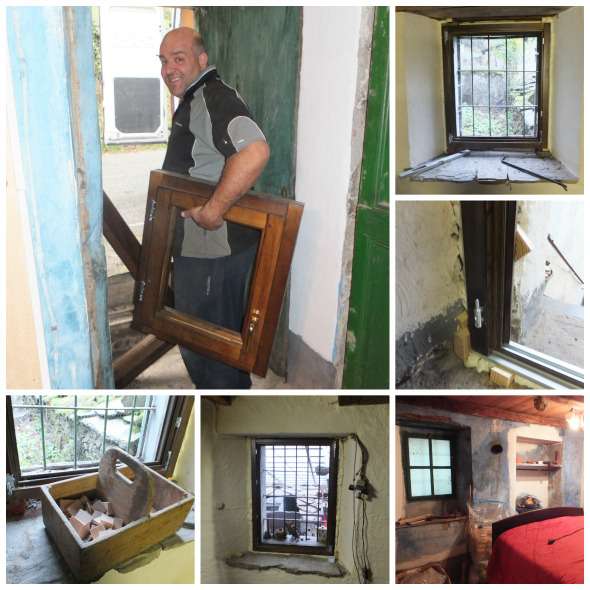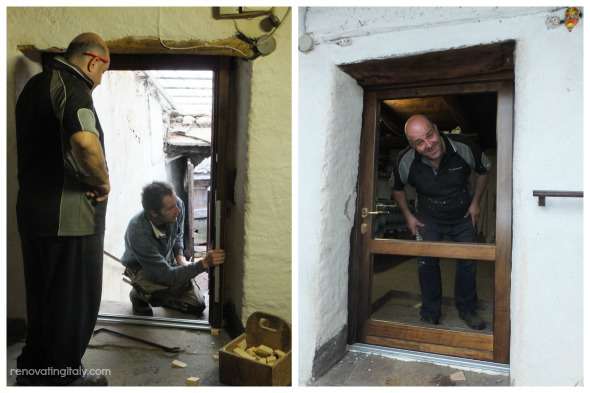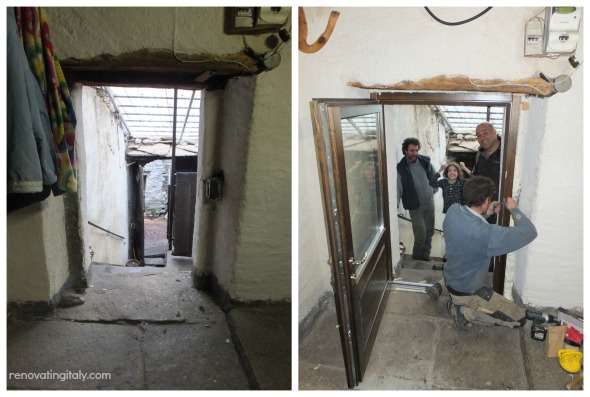 It has been chaotic here and the house is a jumble of tools, rocks, windows, wiring and daily life. Over the weekend we will be cleaning up and getting back to a sense of normality. It's all systems go and we have a very special guest coming to visit late November, she is a friend I met on facebook and we can't wait to meet her in person.
I have been a bit under the weather recently and so has Sam with his kidney stones but such is life hey especially when you have so much on your plate.
I'm off to start tidying up the place so I can show you all some after photos, have a wonderful Halloween if you celebrate it and a great weekend.