A couple of years ago I moved half way across the world to Italy.
I was hoping to meet some long lost family members, connect with my Italian heritage and slow travel through Europe. I ended up meeting and falling in love with my (now) husband Stefano, and we've been riding the rollercoaster together ever since!
Ciao, My name is Amber, and I'm on a mission to shatter the hippie sterotype & share our journey to living a sustainable lifestyle. I hope that you'll walk away inspired to take positive action and start living your best life in a way that ensures future generations will be able to do the same.
I live in Solofra, Italy with my husband Stefano where together we practice living a more conscious and sustainable lifestyle.
When I'm not inspiring others to live more sustainably, you'll find me making lists, planning and designing the homestead of my dreams, experimenting with new plant-based recipes, watering my plants, practicing my Italian and helping my clients build the small business of their dreams (through The CTRL Lab)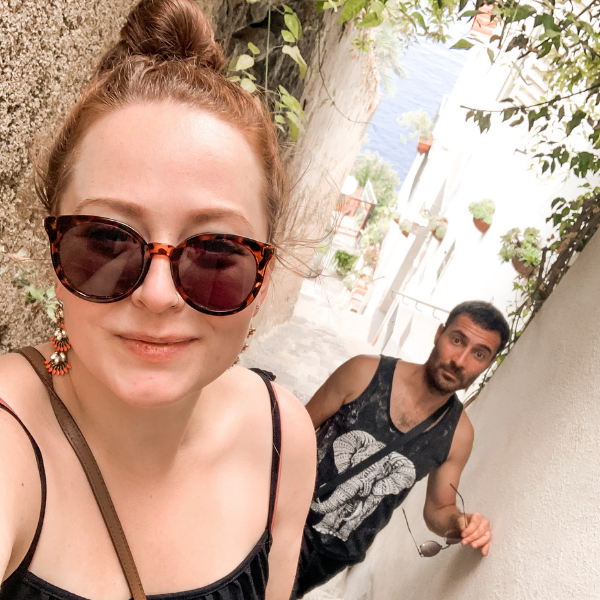 DIVE DEEPER: Ready to bring your Italian dream to life? Join the Renovating Italy Club now for all the Club goodies!
Amber Bio:
I am a Canadian currently living in Southern Italy with my husband Stefano. I grew up learning how to DIY & my family taught me the value of money, and how to stretch a dollar… Through my personal desire to live a more simple life, I began practicing a low waste lifestyle. Which then led to living more sustainably and to The Modern Hippie Project.
Related Links
Website The Modern Hippie Project
YouTube The Modern Hippie Project
Like this Post?
Subscribe for more straight to your inbox