Really Renovating Italy
My wife is one of those people who like to furnish themselves with all available information before doing anything. She is most definitely not one for surprises.
When we first began thinking about moving to Piemonte, she, of course, got stuck into the research. There aren't many books about this area, but she did find a few blogs, facebooks and twitterers.
One of the first sites she came across was a fantastic blog called Renovating Italy. It's written by an Australian woman who moved to Italy with her family to renovate a house. The clue's in the name really. They're pretty experienced renovators, but their latest project, in the mountains of western Piemonte, is something else…
Having followed them for the best part of two years, last weekend we piled into the car and headed up to the mountains to meet them.
They live in a Borgata called Malpertus, a tiny collection of houses in the mountains to the south west of Turin. As we drove ever higher, savouring the views and both trying to pretend we weren't nervous (like our first ever blogger date, there's something weirdly nerve-wracking about actually meeting people you've only "met" virtually), neither of us could believe quite how civilised it all was.
There were big towns, tourists, packed restaurants, mountain bikers and festas. From reading their blog, we'd expected something a bit more isolated, more cut-off. These guys were clearly all talk.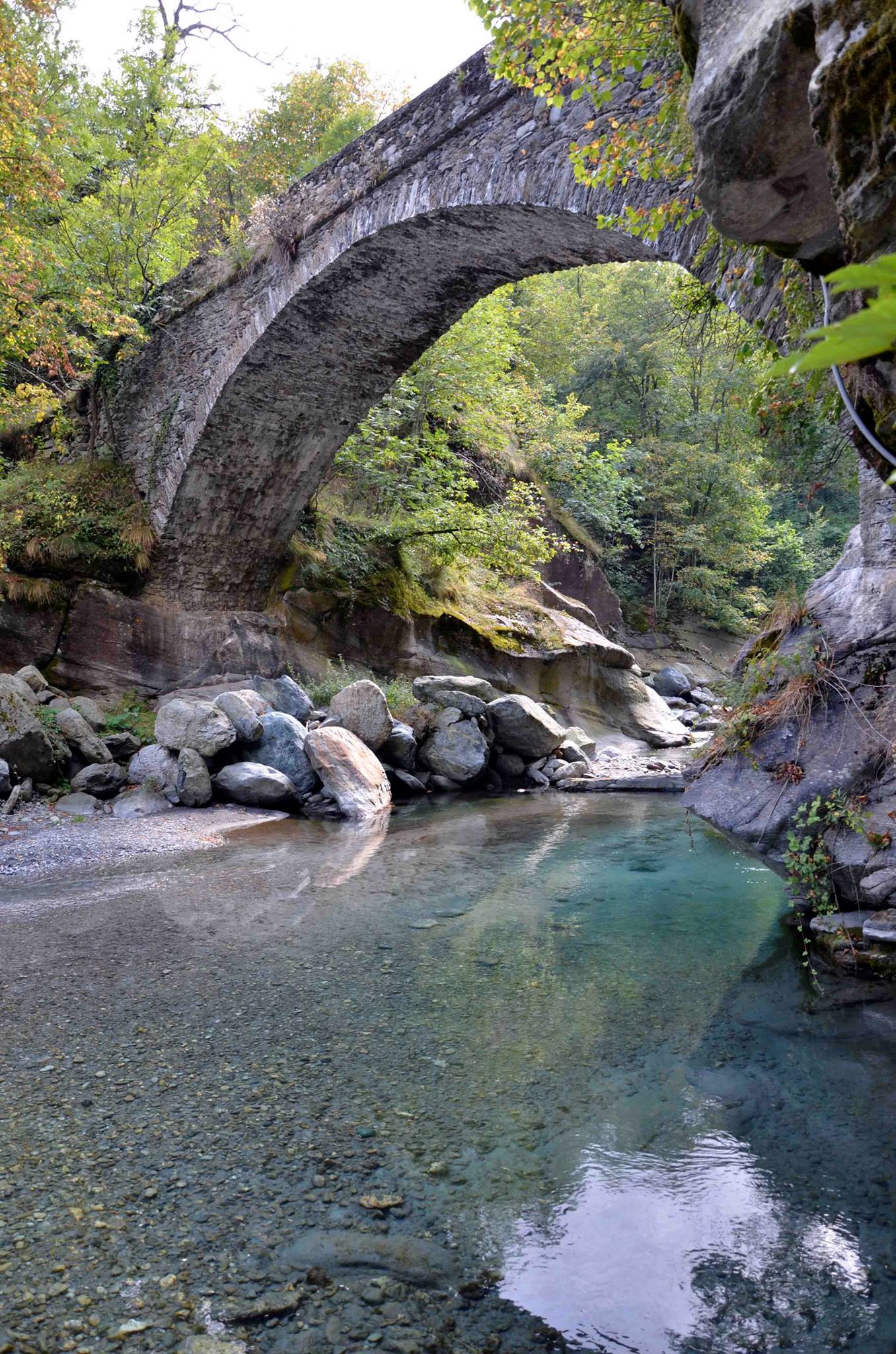 And then suddenly the scenery changed. A lot. The towns stopped, the tourists disappeared, the road narrowed and the mountains grew steeper and steeper. Ten winding minutes later we got our first sight of the Borgata, tucked into a corner down below the road.
It looked like something out of Star Wars. I wouldn't have been surprised to see a group of Jedi Knights walking along chatting about their latest battle (Okay, maybe I would have been just a bit surprised).
I've never seen anywhere quite like it. The houses have stood (for the most part… some are crumbling a little round the edges) there for hundreds of years, most of them completely untouched. No extensions and bi-fold doors here.
This is real, mountain Italy. Some of the houses are lived in, some aren't. The roofs, made of solid stone, all merge into one before seemingly continuing back into the hillside from where they originally came. It's the kind of place where time appears to have stood still for centuries. Had you turned up here 200 years ago I strongly suspect it would have looked exactly the same.
We wandered down the street looking for their house, both gawping at everything around us. When we found it, Lisa and Sam and their two kids Luca and Carina welcomed us like old friends. They've done a huge amount to the house already; sandblasted ceilings, plastered walls and laid stone floors. If they weren't so nice, I think we would have felt pretty inadequate with the slow, and often disastrous, progress we're making with our house.
The story of how they ended up in this place is equally remarkable… they started looking online for the cheapest house in Piemonte. They found it, went to see it, fell in love with it and bought it straight away. Apparently this story has now spread throughout the valley, to the point where they've been told on several occasions the story of a crazy Australian family who bought the cheapest house in Piemonte.
They took us for a walk around the Borgata, pointing out scorch marks from fires started during the war, old Nazi fence posts leaning against walls and the river where Sam swims every morning (the water is 7 degrees centigrade. I guess it's a refreshing start to the day…).
As we walked, they introduced us to their neighbours, the most fascinating of whom was an old lady who walks around with a machete clipped to her belt (for cutting grass apparently, but try using that excuse in England…) and can regularly be seen scampering up the hills to help her son with the cattle. Everyone in the borgata has been very welcoming towards the family, and they were equally friendly to us, a couple of 'townies' wandering around with open mouths, marvelling at their lives.
Luca and Carina seem to be loving the adventure. As we left they were clambering into the back of a neighbour's Land Rover with all the other kids from the borgata to go up the hill and milk the cows. I guess they'll have some pretty interesting stories to tell when they grow up.
What Lisa and Sam are doing couldn't be more different from our project. We're both renovating in Italy (there's that name again…), but that's where the similarities end.
Many people have told us what we are doing is brave, but having met these guys, I can confirm that we really aren't brave at all. They have taken themselves way outside of what most of us would consider "normal life" and are doing something truly incredible in the most amazing of places. It's certainly inspirational, I'll give them that!
Check out our blog, you won't be disappointed. But please don't start liking us any less just because we're not as cool as them!