We set off for Liguria with high hopes, expecting beautiful weather, gelato, family time, some much needed rest and relaxation. Each of these arrived in different ways, at unexpected moments, our maiden voyage in the camper van was an education for all of us.
We managed to survive without computers, no internet, no online games or movies to watch, I was surprised how quickly the addiction was broken.
We played Mastermind, Hangman, Join the Squares, drew, read, walked, made new friends along the way, and actually spent time with each other. In this stress filled world we live in, just bowing out for a week was a real treat.
Since returning we've fallen back into old habits, our comfortable routines, and our family love affair with the computer.
Creating this simple life is a work in progress, one we are yet to completely embrace. I know and believe with all my heart that it will be the making of our little family.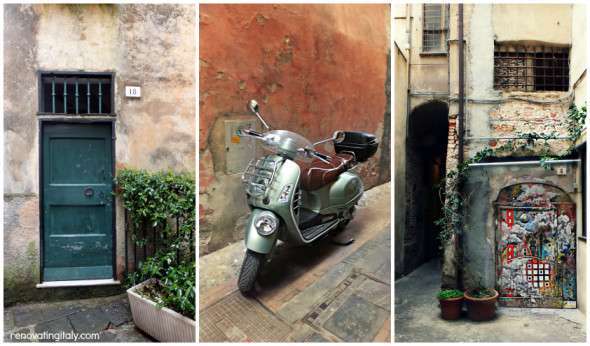 exploring Albenga, Liguria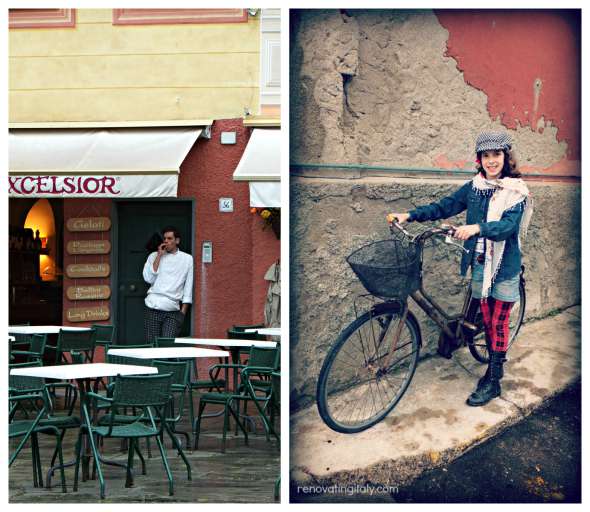 exploring Portofino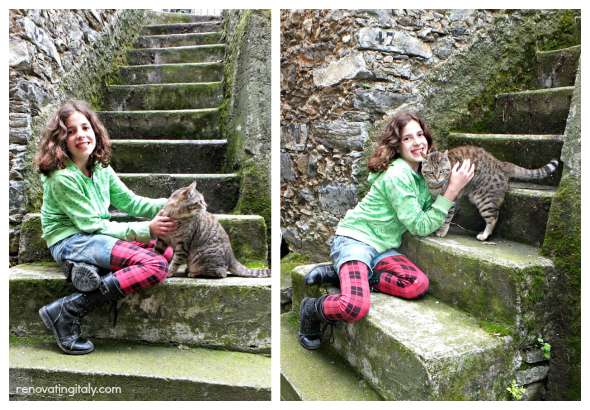 finding a friend in Veravo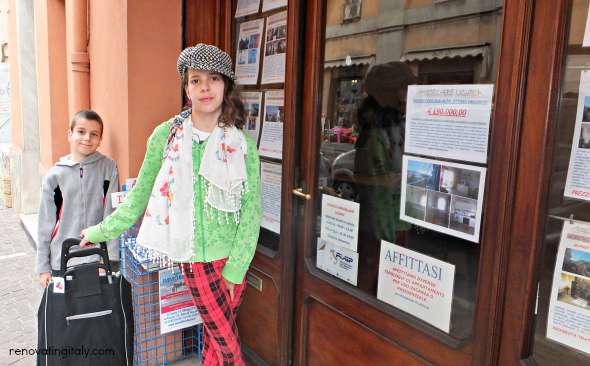 looking for an agent in Albenga
Finding an agent for our house in Veravo was a little more challenging, a total change from the buying / selling process we are so familiar with in Australia.
A number of agents wouldn't take on a 'Rustico' and were luckily happy to put us onto an agent that would. So our house in Liguria is now on the market, yet I secretly hope we'll find a way to keep it.
The entire valley is gorgeous and so close to the beach and towns on the Italian riviera. Albenga is the closest town and she totally captured my heart with her Medieval walled center. So now we wait and see what happens.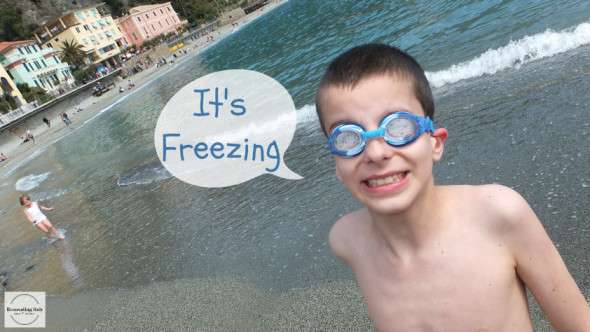 taking a dip at Monterosso al Mare
Luca celebrated his tenth birthday on the road, was happy with the perfect gift found in a tiny souvenir shop in Monterosso al Mare ( a bag of prehistoric creatures which just happened to include a Gastornis!)
We had a simple cake the next day with friends on the way home, a family we met on the road gave him a gift of a helium balloon and a golden Lindt chocolate rabbit complete with ribbon and bell.
Just tiny gifts and special moments, he had a wonderful birthday.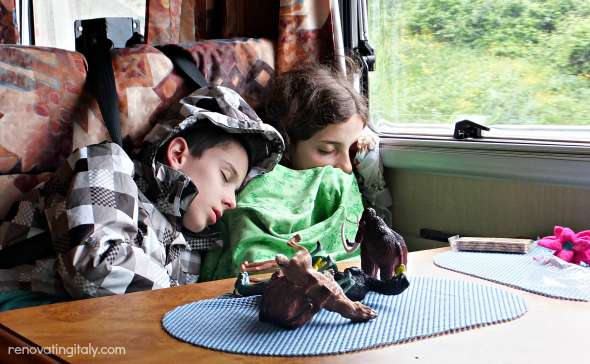 heading home to Malpertus
I hope you all had a wonderful Easter Break, I have lots of stories, adventures and ideas to share with you and I'll be posting here with all the details.