' The greatest gift of life on the mountain is time.
Time to think or not think, read or not read, — to sleep and cook and walk in the woods, to sit and stare at the shapes of the hills.'
Philip Connors
We went with Claudio to let the cows out and because one is a fairly new baby we stayed to supervise. Paulo's miniature goats have had a baby and the three of them were on the roof of the shed playing. The mountains are covered in wildflowers, the cows are out so the bells are ringing….and new life is everywhere. Soon our little mountain paradise will be busy with people coming up to visit the mountains for the weekend.
We have this glorious valley to ourselves the rest of the year……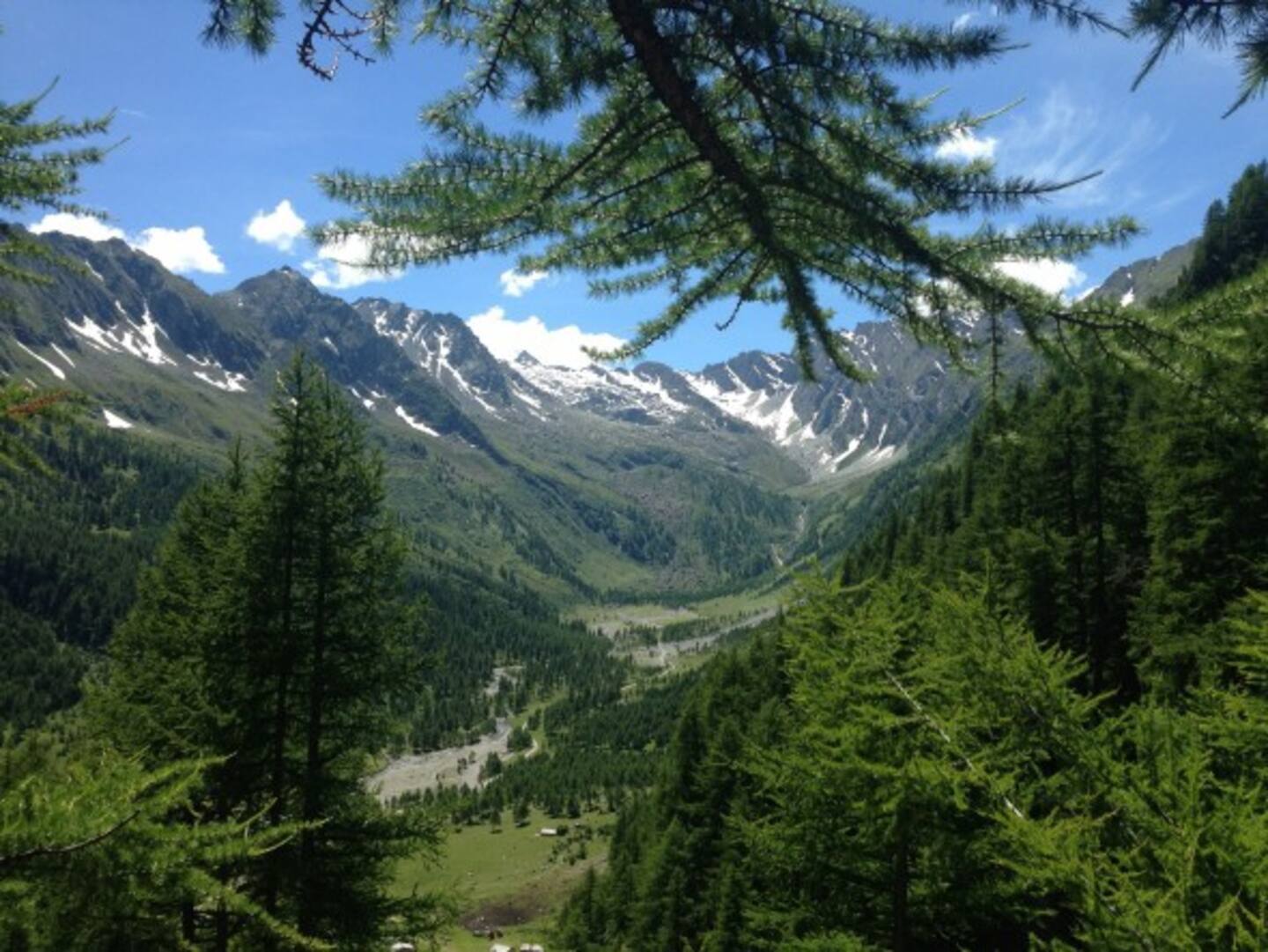 Apologies for posting on a Sunday, the week just got away from me, still it's nice to be able to share our weekend with you.
Hoping your weekend was filled with plenty of time to relax and enjoy nature, oh and if you have goats even better.

This huge trunk of the tree is to be chopped up for firewood, it looks like rock and seems timeless. Another tree is already growing from the stump, everything here is so green and bright. The air is crisp and clean, cow bells ring, and with so many flowers it's almost impossible to keep from walking on them.
I felt like a bit of an idiot being so nervous of Rosie the cow, I've been a city girl most of my life and certainly not often up this close and personal. Who knew cows were so soft to touch, I expected them to be bristly like a dog. Rosie is very gentle and her baby just gorgeous.
Hope you had a great week, our Italian weekend was very relaxing. This week coming up I'll get back to my usual posting time and share more photos. Anyone else take hundreds of photos like I do….how on earth do you manage them all? I've been told my site is too image heavy and I've been reducing the size of my images with batch converting. Now I have to go through and start replacing the larger ones with the smaller ones. Still the same size here on the blog but it makes a difference to loading times so I'm told.
It's all a work in progress….
Keep Reading
Quick Links
Useful Posts in the Renovating Italy fb group
Kitchen Sinks - Who has experience with antique stone or marble sinks. The dreamer in me wants one for the farmhouse kitchen we are doing.
Working with a Designer - Has anyone else done this long distance and how did you do it?
Buying a new kitchen range - I am regrettably having to purchase a new range for my kitchen
One Renovation Thing